Case Study › No. 18
Luckey, Ohio
---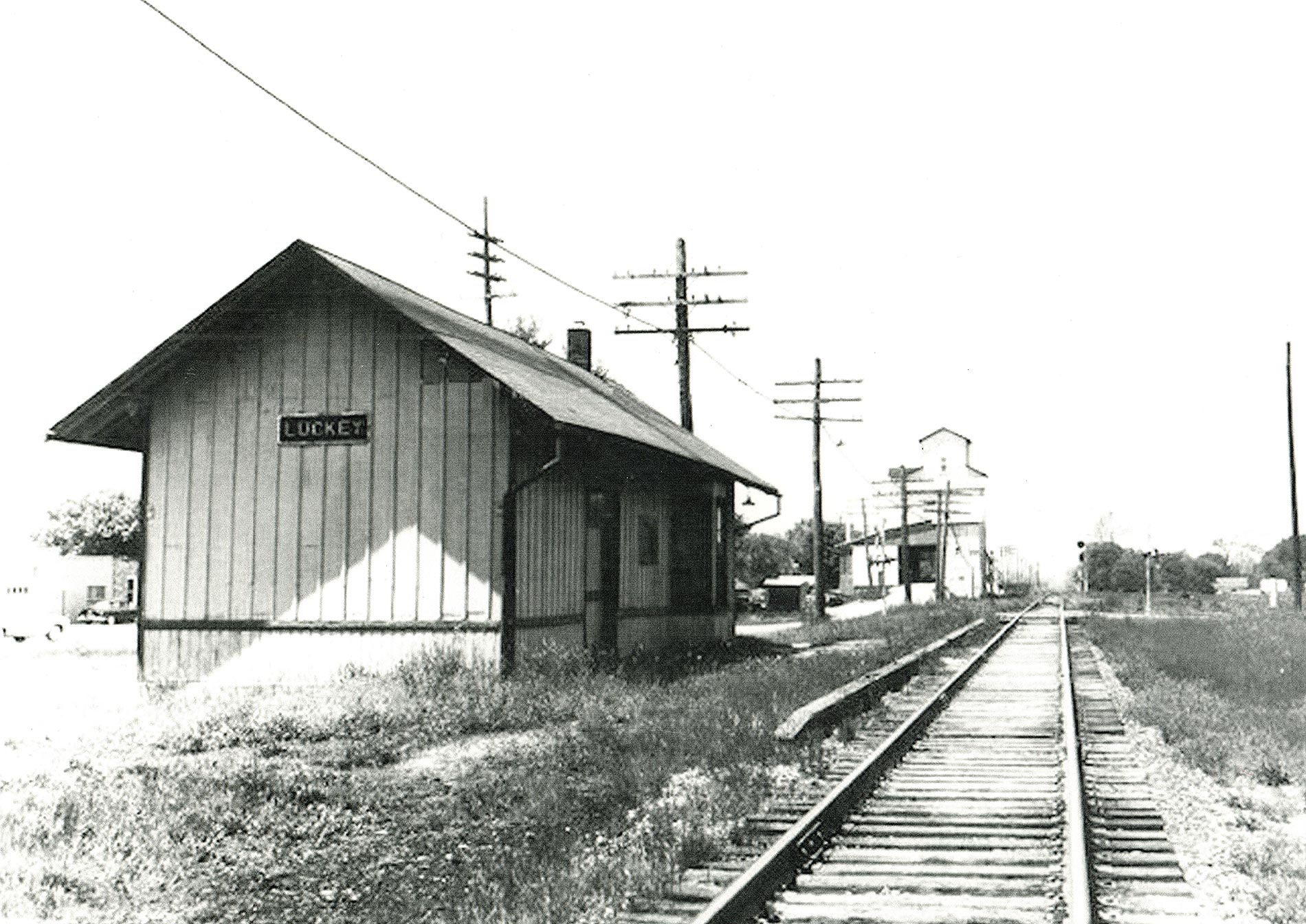 { more photos below… }
Five miles south of the Ohio Turnpike and seven miles east of Interstate 75, in the midst of the lush cornfields of northwest Ohio, sits the village of Luckey. Anyone who wishes to experience a modern sequel to Sherwood Anderson's idyllic Winesburg, Ohio should come to this peaceful village whose urban fabric has changed little in the last century. Houses with generous porches overlook a tree-lined Main Street and children can still ride their bikes to the library on a summer afternoon. Come here to study how citizens live in harmony with each other in a small town setting.
The way a town is lived in is as important as the architecture that defines its streetscapes. The streets of Luckey are activated by citizens who enjoy their town. This can happen here because vehicular traffic is primarily only local in nature. No major highways run through Luckey. Main Street is actually a dead end street!
With a population of about 1000 souls, Luckey is compact. Most residents live less than a 10-minute walk to the village center. Luckey may not have significant architectural monuments lining its streets, but people matter more than buildings. And the spaces between the buildings are as important as the buildings themselves. Luckey is a place in which children, in particular, can thrive. Sidewalks, parks, and streets with calm traffic contribute to this safe and peaceful setting.
In 1881 the site for a town was surveyed and named Luckey after James Luckey, the owner of the land. The village's Main Street was once the home of many businesses and the town once had rail and interurban service which contributed greatly to its initial growth and prosperity. Though several of the older commercial buildings are not now occupied, there is still a nice selection of shops and services: post office, town hall, police station, bank, restaurant, library and other small businesses. And though you need a car to go anywhere outside of Luckey, Luckey itself still has the walkability and strong sense of community it had one hundred years ago.
The Luckey Historical Society has an extensive photograph collection of early 20th century images of the town. These beautiful photographs show citizens enjoying each others' company on Main Street and on the front porches of the town. It appears there was a strong tradition of community here and this tradition appears to still be in place. As you study these images it is important to NOT see them as nostalgic but rather as documents of a way of life that is still alive in Luckey today. Friendship and fellowship thrive in places like Luckey.
The day we visited Luckey we saw a sign in the window of a building on Main Street: "Let there be peace on earth." As we walked through town we experienced a sense of peace and a sense of place that is rare to find in any town in the United States today. Luckey is a special off-the-beaten-track kind of village. Our advice to Luckey: Don't change a thing. Well, we would love to see a small local grocery store on Main Street. That seems to be the only thing missing in this delightful, walkable village.