What We've Been Doing
---
For many years we have studied Main Streets across the United States. We have produced one book, and several articles and presentations on the architecture, signage, and urbanism of America's commercial corridors. Being based in Lancaster, PA we have many nearby colonial-era cities and towns in which we have studied how urban planning took root in America. We have done countless photo shoots, and we have acquired historic maps and other documents to analyze how Pennsylvania towns have evolved, starting with the 1683 plan of Philadelphia, a model for town planning in Pennsylvania, Ohio, and elsewhere.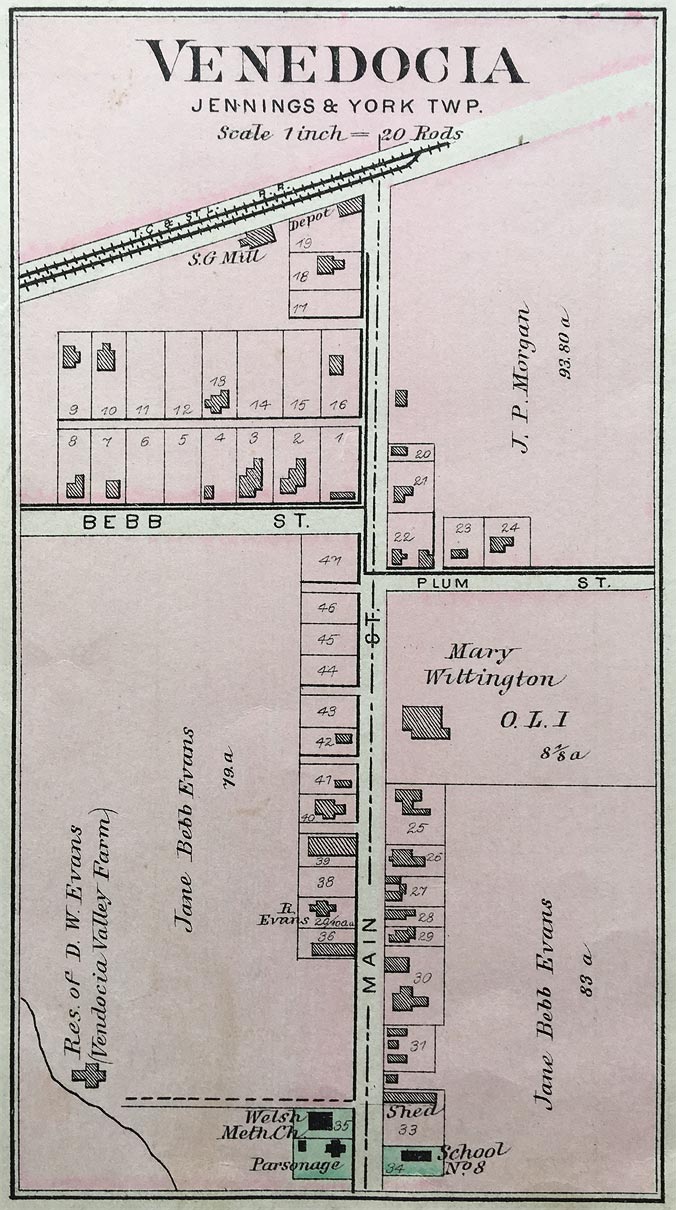 Our Latest Discovery
This summer we took a break for a two-week photography and filming trip to Ohio to see what kind of Main Street material we might find there. We put 2,000 miles on our rental car, not counting the 500 miles there and back. After documenting 62 towns in 14 days we came away thinking that Ohio is a great place to study the evolution of the American Main Street. The quality of Ohio's small towns has to do with when the state was settled and where it was on the map of a new, growing nation.
To us there is no such thing as a bad Main Street. But Ohio has countless exceptional Main Streets and no two of them are alike. We found most Ohio small towns to be cohesive, intact, and welcoming. We want to find out more about why Ohio was historically such a nurturing incubator for the classic American Main Street. By focusing on Ohio Main Streets we might discover valuable truths about Main Streets everywhere.
Our Next Chapter
We will continue to travel the roads of Ohio getting deeper into this material. We will return to our favorites — places like Upper Sandusky, Wooster, Norwalk, Wapakoneta and Piqua, and many more — to study how successful places keep growing. And we will also study the towns with exceptional character and huge untapped potential. Throughout Ohio there are many places we have yet to visit and study.
Our new website will be a kind of scrap book that we hope will have many contributors. Our backgrounds are in architecture, architectural history, film, graphic design, historic preservation, photography, real estate investment, and urbanism. So we will analyze everything from town layouts to signage as well as the way people live and work. We look forward to sharing what we learn with you and we encourage you to comment and join us on our Ohio Main Street safari.
Our Articles, Videos, and Other Projects
• Signs and the City — By Martin Treu, October 22, 2014
• Martie's new organic Main Street café — bringing citizens together in the cause of healthy lifestyle education and fellowship.