Case Study › No. 10
Delaware, Ohio
---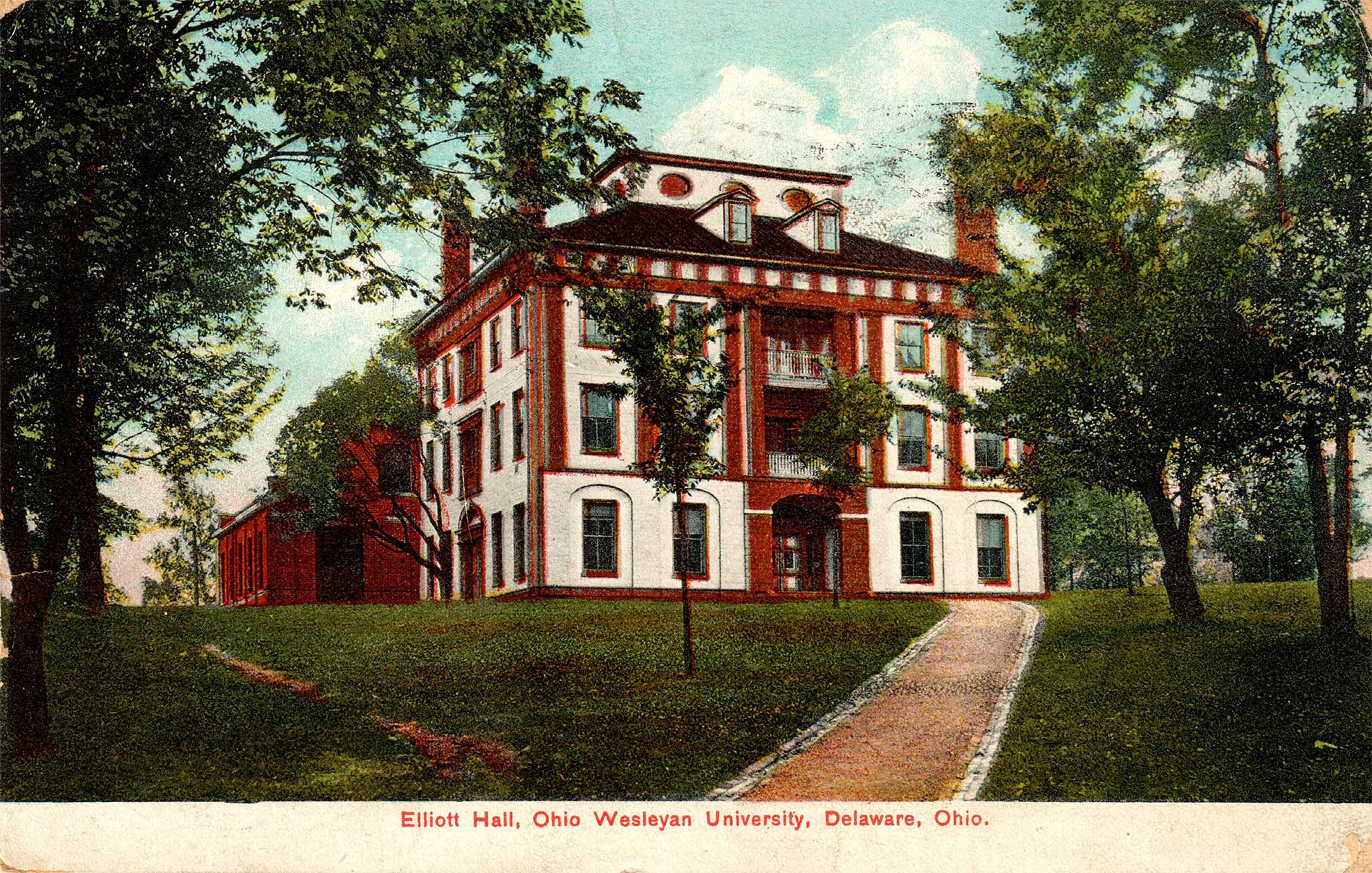 { more photos below… }
Laid out in 1808, Delaware is the county seat of one of the fastest growing counties in the state. As suburban Columbus encroaches on this historic city, we are concerned that Delaware will become a collection of cute gift shops for the residents of suburban developments who shop by car for their necessities in strip malls but drive downtown merely for entertainment. Delaware is not a new development. It is a significant place that has historic fabric and traditions worth honoring. One of the lifestyles this town still supports is a high walkability quotient for citizens who live in traditional neighborhoods and shop without a car.
The quality of the commercial and residential architecture of Delaware is evidence that this has been prosperous since the 19th century. Adjacent to the commercial core of Delaware is the 1770-acre Historic Northwest District neighborhood. The beautiful campus of Ohio Wesleyan University is also adjacent to downtown. So there is a strong body of residents and students who can easily walk to the main shopping thoroughfares of Sandusky and Winter streets.
More businesses that serve the everyday needs of these citizens will preserve Delaware as a truly walkable town. In addition, there is potential for upgraded housing over the shops. There is a growing demand for high-quality condos and apartments in downtown Delaware.
Why Delaware is so Appealing to Us
Many architecturally significant houses in the Historic Northwest District and other areas surrounding the downtown shopping district.
The historic campus of Ohio Wesleyan University is contiguous with downtown Delaware.
The historic Strand Theatre has been restored and shows first-run movies.
The commercial blocks of Delaware comprise one the most cohesive historic Main Streets shopping districts in Ohio.
Very few vacant commercial buildings.
An unusually high number of historic wall-mounted overhanging signs.
An unusually high number of well-designed new business signs.
A beautiful and sophisticated city-sponsored way-finding system of signs has recently been installed. [Delaware's integration of historic signs and high quality new signs are an important character-enhancing feature of the city. However, the city needs to provide incentives to preserve the historic on-site signs.]
Civic buildings are lined up all around downtown Delaware: city hall, county courthouse, public library, post office.
Minimal tractor trailer traffic owing to the Route 23 bypass.
Ohio Wesleyan's art museum is located along the main commercial corridor.
Many thriving offices, restaurants and other businesses.
There is still a peacefulness in the much of the countryside surrounding Delaware. Located in the rolling hills of the beautiful Olentangy River Valley, Delaware was the site of an early health resort in the 1830s. For over 200 years this city has prospered and served its citizens. Before the momentum of too much more development occurs between Delaware and Columbus we might pause to reflect in the qualities for which Delaware became known.