If you want to get an idea what William Penn's original utopian vision for Philadelphia looked like, you can visit a re-creation of his country home: Pennsbury Manor. This estate is at the northern end of the 15-mile stretch of land along the Delaware River that Penn had hoped would be the urban nucleus of his new colony. Though largely unrealized, his original concept was comprised of a series of manor houses set back from the river with villages at various landing sites on the riverfront. The river would be the main thoroughfare along which citizens would travel between the villages and manor houses and to the world beyond.
The experience of arriving at Pennsbury today is surreal. On a recent visit we drove though a series of waste disposal sites, power plants, large moss-green pyramids (buried waste), and RV campgrounds. But the immediate precinct around the 37-acre manor site reveals how Penn saw the Delaware River as the Main Street of early Pennsylvania and you can see how anti-urban was Penn's ideal settlement pattern.
Penn's vision for a river community for the landed gentry and their tenants was not a workable platform for the growth of what was soon to become the largest city in colonial America. When he arrived from England in 1682 his surveyors had already laid out the grid of what was to be the plan for Philadelphia; they had not been able to obtain title to more than one mile of river frontage because most of the frontage had already been settled by Swedes, Dutch, and others. The rectangle on which the new plan would sit was purchased from three families. The site was easily demarcated: a two-mile stretch between the Delaware and Schuykill rivers, measuring one mile north to south.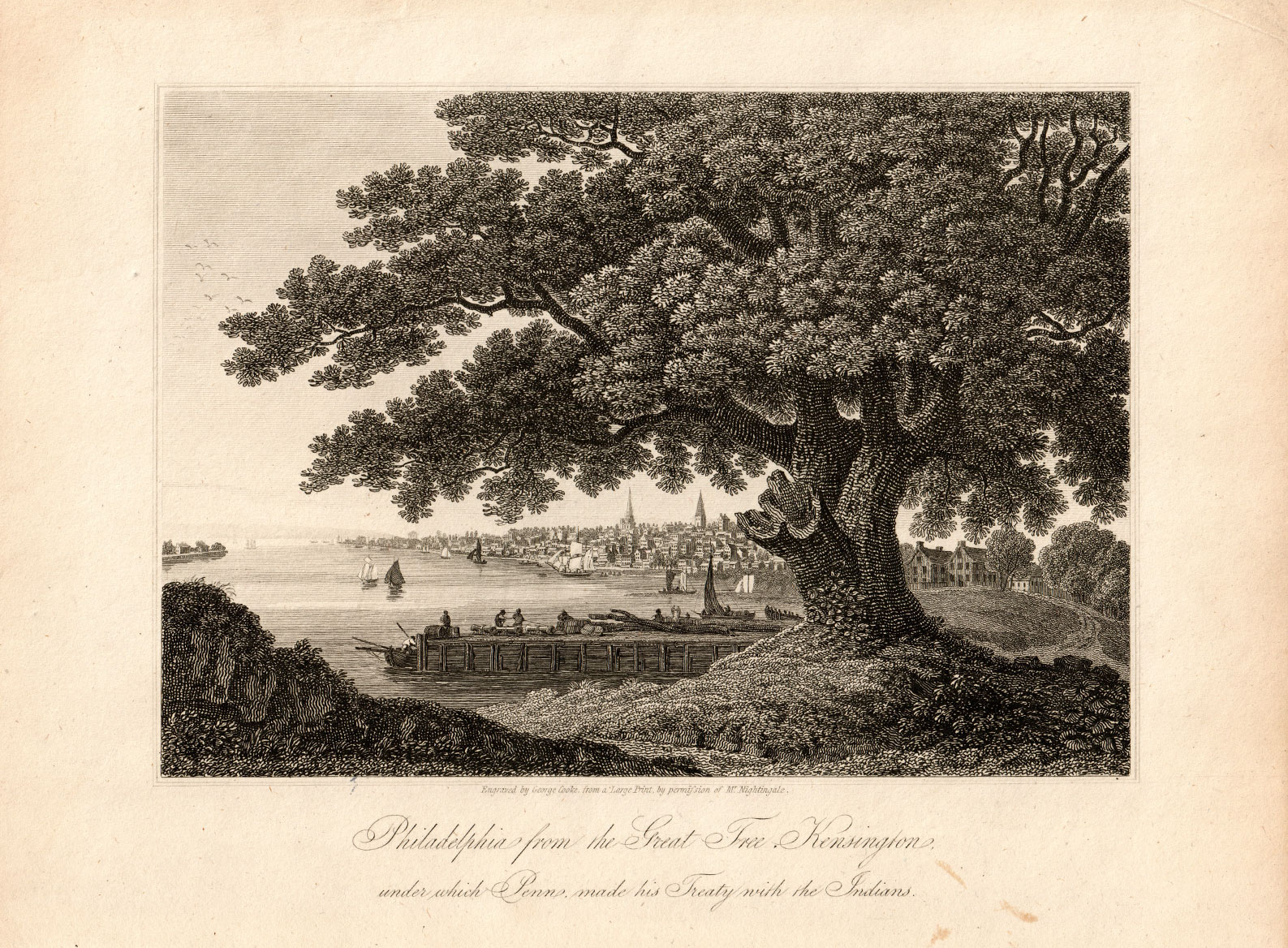 To explain Penn's aversion to cities just review what was happening in England in the mid-17th century. The old landed gentry whose power bases had been quasi-feudal country estates were giving way to the merchant/capitalists based in the cities — breeding grounds for (in Penn's eyes) all types of human corruption including crime, disease, fire (1666), and fornication. Penn wrote that in cities one sees the works of men whereas in the country one focuses on the works of God.
Though Penn was an idealist he was also a businessman who wanted his Holy Experiment of Pennsylvania to be profitable. So he gave up his linear river colony — with the Delaware River as its main thoroughfare — for the gridded rectangle which was more conducive to real estate speculation in that smaller parcels could be easily sold off and developed.
In some way Penn's dream has materialized as today Philadelphia has more green park space than any city in the US. Ironically, the area immediately surrounding Pennsbury Manor is a polluted hodgepodge of industrial development.